Who We Treat
Choice Therapy is a locally owned and private practice that provides Physical, Occupational, and Speech therapies to communities in Northern Minnesota since 2009. We believe in giving every one of our patients the highest quality of care possible in a timely manner, while providing an encouraging and friendly environment. We take pride in our work and are committed to our community.
We treat all ages with all sorts of conditions.
We are involved in our communities.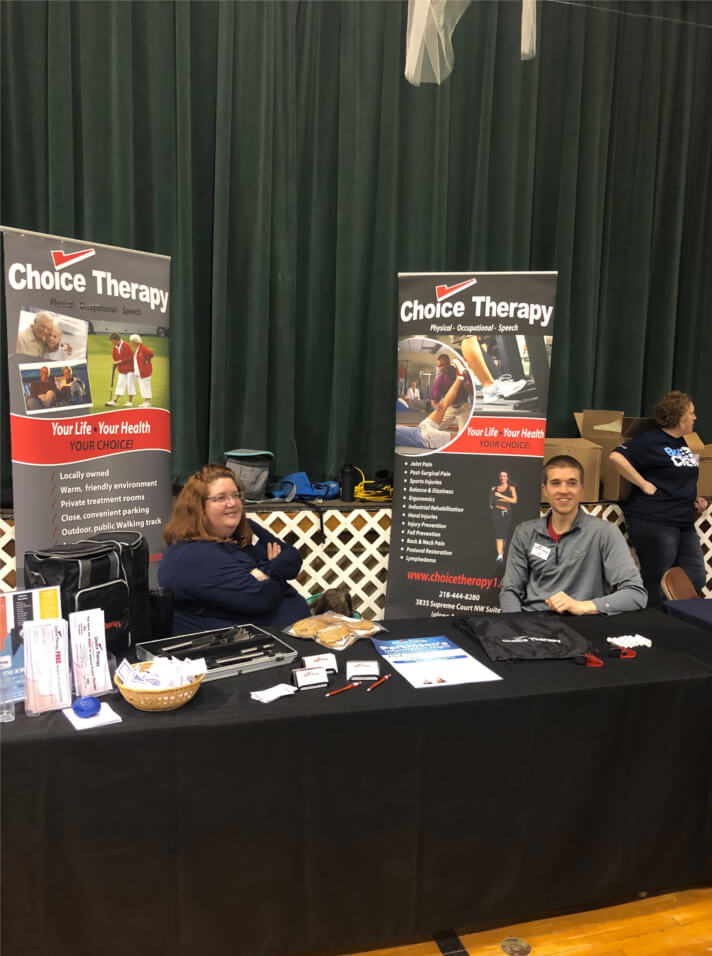 Contact us to visit with our staff about your condition or injury to see how we can help you return to top form. We offer prompt, flexible scheduling, and several payment options to provide the best choice for you.