Physical Therapy Clinic Bagley, MN
At Choice Therapy, we have a highly experienced team of Bagley, MN physical, occupational, and speech therapists who offer specialized treatment services for any pain, difficulty with balance, difficulty with speech and swallowing, or difficulty with dressing yourself at any age. Our patients have found high levels of success in our treatment services, due to our implementation of advanced technology and techniques.
We use sophisticated diagnostic methods, such as movement investigation and gait analysis, to help determine which services you will benefit from most. At Choice Therapy, our thorough evaluations lead to successful treatment plans for your unique condition and goals.
Choice Therapy is located in Bagley, MN, with dedicated staff members that are eager to help you recover. Our office is situated on Central Street on HWY 2, making it a commonly frequented spot for physical therapy, occupational therapy, and speech therapy in Bagley, MN for pain relief.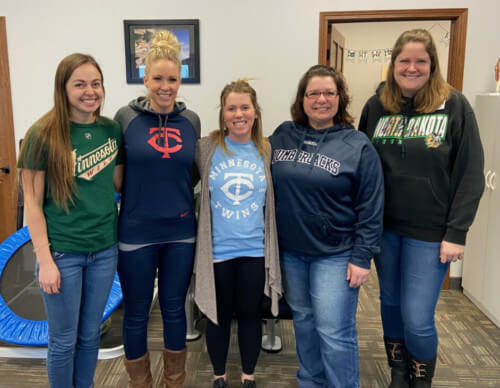 Helping people in Bagley, MN find relief:
PEDIATRIC THERAPY
At Choice Therapy, we work with children ages 5-18 to ensure the best quality of care for each child. We work with children who are facing developmental delays, and have challenges meeting their milestones, making it difficult for them to interact, learn, explore and play.
GERIATRIC THERAPY
Our body mechanics go through many changes as we age and grow. The way we function at 25 is different from the way we function at 50, and the way we function at 50 is different from the way we function at 80. Injuries, ailments, and general "wear and tear" take quite a toll on the human body as it goes through life.
SPORTS INJURIES
Any injury sustained during physical activity can be categorized as a sports injury – and at Choice Therapy, we're here to get you off the sidelines and back in the game! Whether you're a professional athlete or a weekend warrior, it is important to stay safe while performing your sport.
WORK INJURIES
Did you sustain an injury while on the job? If so, Choice Therapy can help. Therapy plays a key role in helping people recover from their work injuries, especially since treatment plans are often covered under workers' compensation insurance.
PHYSICAL THERAPY
A healthy, strong, and active lifestyle is what everyone strives for. However, it is not always easy to obtain, especially for those suffering from chronic pain. The very thought of going out and exercising with your aches and pains may leave you feeling uncomfortable. However, there is, fortunately, a simpler solution to gaining the active lifestyle you desire.

OCCUPATIONAL THERAPY
Do you have an injury or medical condition that is causing you pain, limiting your daily activities, and preventing you from enjoying the things you love? Are you looking for relief for a condition that is holding you back? Would you like to learn more about how occupational therapy can help you eliminate your pain and improve performance? If so, occupational therapy can help you reclaim your life.


SPEECH THERAPY
We have speech therapy for both children and adults. There are many things that could cause a child to have difficulty with speech, swallowing, aversions to food or cognitive issues. Our therapists are here to help with any of these issues.
Bagley, MN Team Members
Physical Therapists • Occupational Therapists • Speech Therapists • Support Staff

Our Bagley, MN physical, occupational, and speech therapists will work hard, not only to get to the root of your problems and provide quality treatment for the pain you are currently experiencing, but they will also use their abilities to provide you with injury prevention services for the future.
They are compassionate, caring, and ambitious toward helping you reach your highest level of performance with the least possible amount of discomfort. Our dedicated team consists of leading experts in the physical, occupational and speech therapy in Bagley, MN area, any of whom would be happy to work with you on whatever you may be struggling with.
Your Life • Your Health • Your Choice!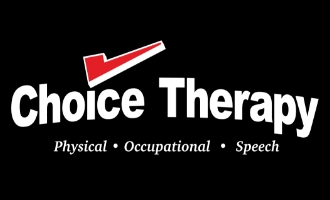 The goal of Choice Therapy is to make your daily tasks and activities easier. For example, we may help you with walking, dressing, or speaking/swallowing. In addition, physical therapy, occupational therapy, and speech therapy often provide the best treatment for a variety of different conditions, to improve overall quality of life and doing everyday tasks.
In Bagley, MN our therapy treatments help you in your day to day activities to improve or restore your wellbeing.  Remember to demand the best….Choice Therapy.
It's Easier To Get Therapy Than You Think!
Whether you want to come in for a check-up, suffered a recent injury or you want to improve your health, a physician referral is not needed for physical therapy. You have Direct Access! We can also assess your occupational and speech therapy needs. Schedule an Appointment or Free Screening Today!